About Our Designers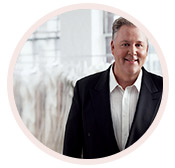 Martin Thornburg

Martin Thornburg Merchandiser/Designer started his career as a custom bridal designer and consultant. His execution of exquisite custom bridal wear was the focus of his energy and the start of a dream come true. Designing and sewing that "Perfect Dress" was a special gift. It is important to Martin to capture the personality of each bride. He focuses on designing what makes each woman feel beautiful and not look like every other bride. Custom bridal on a one-on-one basis was only a stepping-stone to a bigger endeavor. His career has blossomed into the design and merchandising of the David Tutera for Mon Cheri Bridal collection.
Martin's expertise has also lead to many interviews for leading publications of National magazines such as Modern Bride and Brides as well as being quoted in various trade magazines such as Vows and Women's Wear Daily. He was also featured in an Internet "chat room" for brides to seek his advice. The David Tutera for Mon Cheri Bridal collection is as diversified and unique as the brides themselves. Martin truly believes that a great dress is all about shape, fit and construction. The icing on the cake is the detail and fabrics that he is so passionate about, and will not stop designing until they are perfect! The blend of these key ingredients makes a bride beautiful!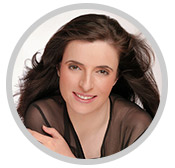 Sophia Tolli

The Sophia Tolli collection provides an array of gorgeous, show-stopping bridal gowns. Sophia also created a special occasion collection for the Spring 2009 season. Designed in the same vein as her wedding dresses, this line features the same slimming draping, fit and construction Sophia is known for.
A seamstress since her early teens, Sophia Tolli grew up surrounded by fabrics, sewing machines and dress patterns. Her aunt, a talented dressmaker, handmade a majority of Sophia's wardrobe and allowed Sophia to select her own fabrics. Sophia considers this early exposure to dressmaking as the base of her informal education in fashion design. Sophia developed a strong foundation in made-to-measure design by crafting custom prom, bridesmaid's dresses and bridal gowns in her teens. During college, Sophia challenged traditional sewing techniques and explored alternative methods of dressmaking. Her award-winning expertise in fit and construction is the result of both her childhood experiences and college education.
Sophia adds, "My collection has two distinct feelings: soft classic romanticism and traditional bridal drama. My signature style will always be gowns with an exceptional fit and cut."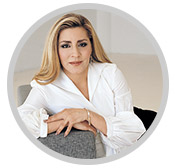 Ivonne Dome

Ivonne Dome, social occasion designer for Mon Cheri, has known that she would be a clothing designer since she was a child. Born and raised in Puerto Rico, Ivonne combines ethnic details with modern trends for the Montage, Cameron Blake, Social Occasions by Mon Cheri and Capri collections. After she graduated from the Parson's School of Design in New York, Ivonne got her start in the fashion industry at an international lingerie company.
Since joining Mon Cheri in 1999, Ivonne has become known for her unique treatments of intricate beading, elaborate embroidery and flattering placement of pleats. Inspired by beautiful things, Ivonne enjoys the challenge of making each woman who wears her designs feel special.
Ivonne explains, "I work hard to create social occasion pieces that evoke the positive, daring feelings that everyday casual wear often stifles. There's something about wearing a gorgeous social occasion gown or suit that allows a woman to live out her most glamorous fantasies. Everyone deserves to feel special."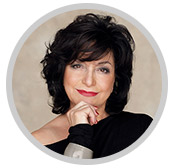 Joan Calabrese

Born into a family of Italian artisans and raised in Philadelphia, Joan Calabrese showed a complete love of fashion from a very early age. Joan adds, "From the day I could pick up a pencil, I was always drawing, always clothing." As a small child, Joan also sewed her own dolls' clothing, collecting fabric scraps from a family friend and dressmaker. As a high school student, she was offered a full scholarship to the prestigious Academy of Fine Arts in Philadelphia but turned it down to work at home with her family. As a mother of two young daughters, Joan decided to pursue her innate talent of creating children's clothes.
These new designs caught the eye of Tom Morotta, Vice President of Saks Fifth Avenue Couture, who introduced her work to the prestigious Children's Boutique in Philadelphia. The owner, Linda Berman immediately placed an order for forty dresses which Joan crafted in her basement studio. It was not long before other stores including Bergdorf Goodman and Neiman Marcus also placed large orders, thus laying the foundation of a successful business since 1975.
Known for her use of exquisite fabric and detail along with pristine lines, Joan's work is considered the finest representation of children's couture. Attending fabric shows in Paris twice a year, Joan draws inspiration from European fashion as well as from couture fashion publications. Fine fabrication has always been of the utmost importance to her. "If I love it, I'll buy it. I just listen to my soul," explains Joan. The Metropolitan Museum of Art accepted two of Joan's designs for the Permanent Collection of their Costume Institute. She is also installed in the Costume Collection of the Philadelphia Museum of Art. Internationally recognized, Joan's dresses have been worn by young members of the British Royal Family, daughters of many Heads of State as well as numerous celebrity children.
Joan joined Mon Cheri Bridals, LLC in 2008 to create a new children's collection, Joan Calabrese for Mon Cheri. Her premiere collection for Mon Cheri offers moderate prices while still providing the signature style and fine fabrication her design is known for. Classic and timeless with an edge, this collection includes special occasion, flower girl and First Holy Communion designs. Joan Calabrese for Mon Cheri is available at both exclusive bridal salons and children's boutiques worldwide. Joan's higher end collection, Joan Calabrese, will continue to be a separate entity from Joan Calabrese for Mon Cheri.
Ellie Wilde
An elegant, bold collection that is both timeless and contemporary. Unapologetically confident yet vulnerable and refreshing. Adventurous and incandescent. Inspiring and unforgettable – this is Ellie Wilde.